PROTEIN WATER
Revitalize and replenish with the ultimate hydration experience. Perfect for fitness enthusiasts and health-conscious individuals, our Protein Water combines electrolytes, collagen, and 24.3g of protein per serve. Choose Lemon Lime for zesty freshness or Tropical for a taste of paradise. Elevate your hydration today with Blue Dinosaur!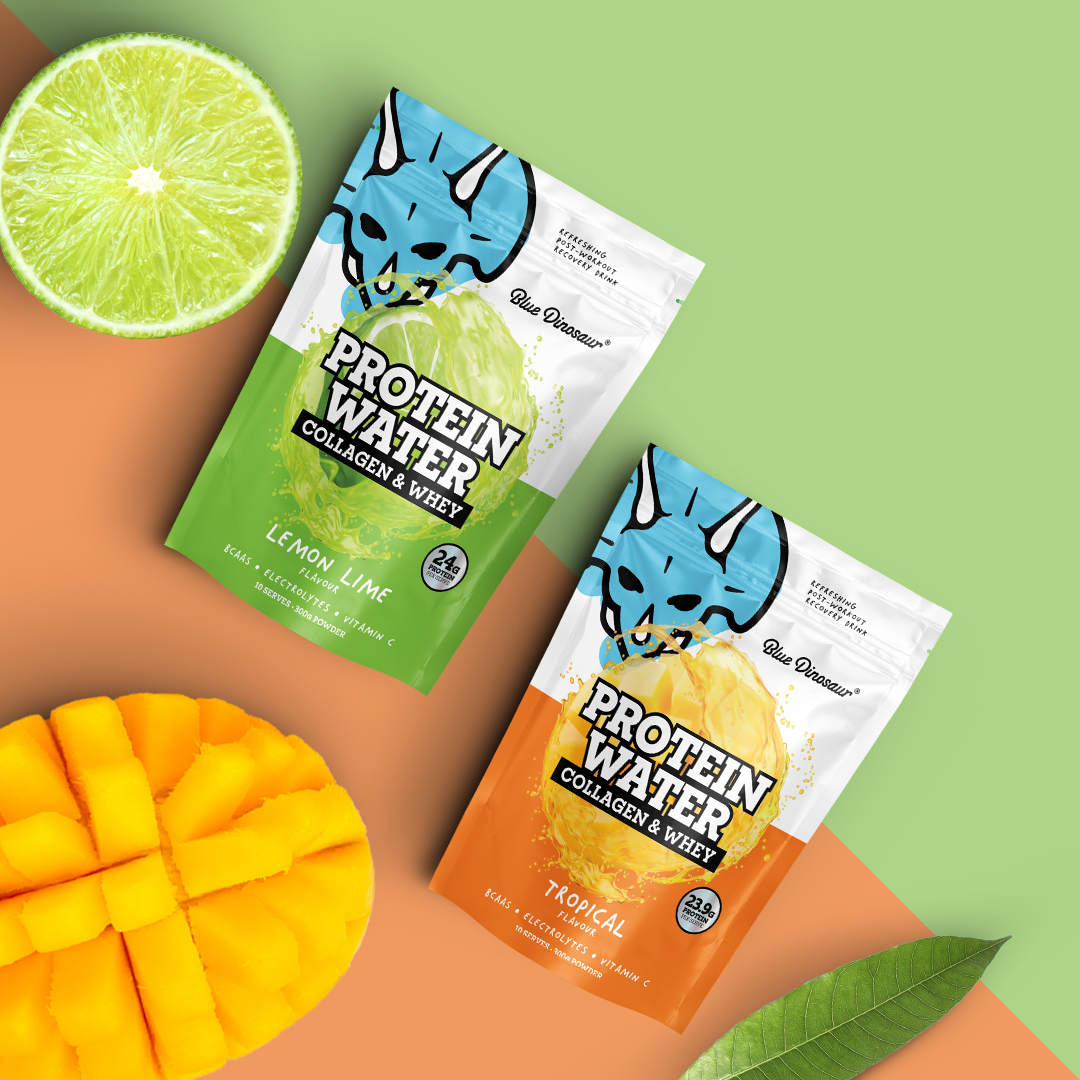 Our Story
A firefighter, a tourism events manager, and a pro surfer walked into a health food store…
We're not really sure how this business came about, or how it is that we still exist… We're not pro-chefs, we're not even that great at cooking. Seriously, we bake bars so simple a 4-year-old with their eyes shut could make them.